YOUNG DOGS / ADULTS FOR SALE
---
BLACKNECK'S C'CATLA
Malinois. Female. Born: 2015-11-23.
C'Catla is social and easy to handel. She is a big female with very high drives. Catla is good in all kind of enviroments. She has good curage and nerves. She is a super female! We have had one litter out of her.
Catla is suitible for all kind of work and breeding.
Click here for pedigree and photos!
---
Blackneck's kennel
Jonas Björkdahl
SWEDEN
phone: +46 70 595 16 88
homepage: www.blacknecks.com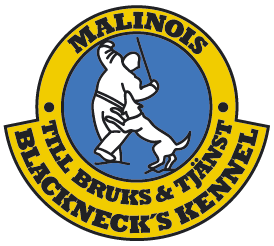 © Jonas Björkdahl,
Blackneck's kennel